We don't pre-package your commercial auto/fleet needs – we personalize them. You'll get just what you need.
Get your commercial auto or business vehicle quote by calling us directly, and we can walk you through your options.
The Basics: Liability, Accident Benefits & Physical Damage
Liability
Every vehicle on the road in Ontario must be insured with a policy that includes liability coverage. This is designed to protect both the victim and at-fault party in a car accident: the victim is ensured that resources exist to compensate them for any losses, and the at-fault party is protected from what would often be ruinous costs for legal defence and settlement payments. While it is common for a basic policy to include a $1,000,000 liability limit, given the increasing complexity and costs associated with accident claims, we advise our clients to consider limits upwards of $2,000,000. The additional cost for this extra coverage makes up a small percentage of your overall policy and could make a significant difference to your financial well-being in the event of an accident.
Accident Benefits
To help offset the cost of medical treatment following a car accident, all Ontario car insurance policies provide a series of accident benefits. These benefits range from coverage for medical rehab and attendant care to coverage for lost income or to refund tuition if your schooling is disrupted. As everyone's situation is different, it is important to tailor these benefits to meet your unique needs and those of your family. Whether you're satisfied with the provincial minimum limits or if you want to purchase increased coverage, we're happy to help explain what you're buying and what your options are now and down the road.
Physical Damage
After our homes, our vehicles are often the second largest single purchases we make in our lives. With the cost of repairing vehicles always increasing, having proper insurance matters more than ever. Physical damage coverage goes by several different names: Comprehensive, Collision, and All-Perils. Comprehensive coverage is there to protect your vehicle from the most basic physical losses – for example, if it catches fire, is stolen, or suffers a cracked windshield. Adding Collision extends your coverage to insure damage caused by single-vehicle or at-fault accidents. Insuring your vehicle for All-Perils adds coverage for theft of the vehicle by someone living in the same household. Most vehicle leasing or financing companies insist on your vehicle having at least Comprehensive and Collision coverages and usually set a maximum policy deductible as a condition of your contract. The standard physical damage deductible in Ontario is now $500, but lower or higher deductibles are often available.
Other Coverages
In addition to these, there are many options and endorsements available. Accident Forgiveness is an endorsement that prevents an insurer from increasing your rates following your first or second at-fault accident. Minor Conviction Protection extends this to minor tickets, such as most speeding tickets. Other more traditional options include coverage that provides a rental car if your insured vehicle is damaged (known as loss-of-use coverage) or coverage for emergency roadside assistance, such as towing. We're always happy to discuss how you may benefit from these coverages.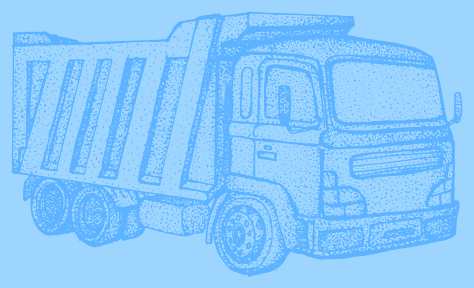 We know that reliability and timeliness of service are essential to the success of your business. If your business relies on having your vehicles on the road, we're here to help. Whether it's a single vehicle or a dozen, we can help you find the right coverage at a competitive price, all backed by the promise that we'll be by your side in the event of a claim.
If you operate multiple vehicles, a Commercial Fleet policy might help you save on the coverage you need. With special & individual rates, as well as monitoring, reporting & loss-prevention advice to help you manage your vehicles, the right policy can add significant value to your business.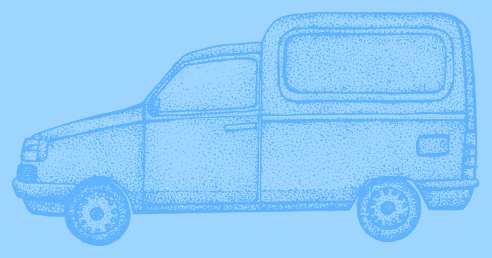 If your employees drive their own vehicles on your behalf, to visit clients or jobsites, or to pick up supplies or make deliveries, your business could be held responsible in the event of an accident. Because of this, many business require insurance for Non-Owned Automobiles, an endorsement that is easily added to most policies at minimal cost. To review your coverage or to update your policy, give us a call.
What is considered a commercial vehicle?
Commercially rated vehicles can also be used for personal use, however personally rated vehicles cannot be used for commercial use.
What is considered a Business vehicle?
Business vehicles are those automobiles which are used primarily for making daily trips to visit clients.
What if I also use my commercial vehicle for personal use?
If you use your commercial vehicle for personal use as well, it's essential to inform your insurance broker to ensure you have the appropriate coverage for both purposes. Crewson Insurance can tailor a policy that combines commercial and personal auto insurance, providing seamless protection for all your driving needs.
What is Fleet or IRCA (Individually Rated Commercial Auto)?
Individually rated vehicle premiums are based on the type of vehicle, use of the vehicle (carrying merchandise, tools or transporting people), radius of operations and the driving record of the operator.
Fleet rating requires five or more power units (not including trailers) that are commercially rated, with continuous coverage for the year in order to qualify for this category. The same factors as the individually rated vehicles are used to obtain a quote, but discounts are given for length of time the insured is with insurer, good loss ratio, and favourable underwriting algorithms. This may vary from year to year.
"We have been clients of Crewson Insurance since 1985. Our annual review with Ed, where we update our equipment list and values, proved valuable in our recent fire loss. We will continue to work with the Crewson team to meet our insurance needs in the future."
Bert Tupling
Tupling Farms Ltd. - Farm Insurance client
"I love the personal service our farm receives from Crewson Insurance. We'll stay with them as long as they'll have us."
Brenda Weel
bmw farms - farm insurance client
"Easily the best service and simplist insurance process I've been through. Always easy get a hold and always very pleasant to deal with."
Connor
KW client
"Quick Splash Car Wash has been insured with Crewson Insurance since April 2015. We have been looked after very well and I have recommended other area businesses to Crewson Insurance. I am, from the bottom of my heart so appreciative for their help with my claim. Grant is so great to work with; he is a great guy and an excellent listener."
Jatinder (Tony) Bhullar
Quick Splash Car Wash – Commercial Insurance Client
"Darlene & her team are by far the most insightful and thoughtful brokers we have ever dealt with in our 46 years in business. We are fortunate to have them taking care of us. I highly recommend them and I always refer them to my friends, colleagues, and family. Great service at fair pricing."
Len Vermeulen
Collingwood & Wasaga Hearing Clinic Inc – Commercial Insurance Client
"I always get personal service when I deal with any of the staff at Crewson's. Not dealing with an automated phone system and people who don't know me makes dealing with Crewson's great. My policy renewals/changes are always explained to me."
Marie
ED client
"For over 15 years, we have found no one that delivers better customer service or better rates than Darlene and her team at Crewson Insurance. Her job is made more challenging due to the number of properties, cars and children's cars we have insured over the years. She has used some of the best names in the business, and companies such as 'Intact' are a pleasure to deal with. She ALWAYS returns a call promptly and exceeds our expectations with every interaction."
Mark & Adriana Ruttan
Re/Max of Wasaga Beach - Auto Insurance Client
"I have been using Crewson Insurance Brokers for decades for both my personal/household needs and for my businesses. I would not go anywhere else. Their customer service is off the charts; they are trusted; very hard working; and, they truly care about their customers. I recommend them all the time and feel confident doing so; putting my own reputation on the line when referring them to family, friends and my own customers."
Melanie
ED client
"I have been with Crewson Insurance for over 30 years, and they have always given me their best – the best service, the best goodwill, and the best treatment!"
Sam Young
Shelburne Golf & Country Club - Residential Insurance Client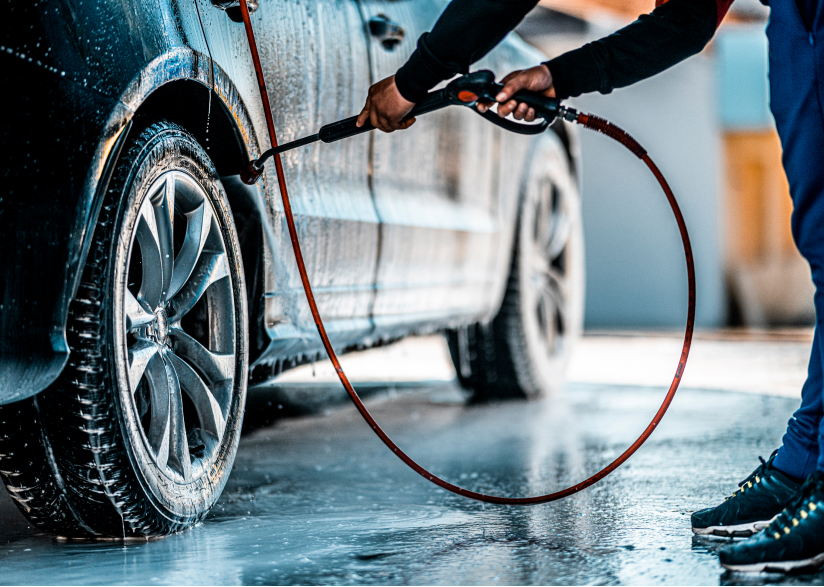 Our goal is to have you spend more time on the road than worrying about insurance.